The Best Local Camera Shops Near Pittsburgh
Don Orkoskey | May 11, 2022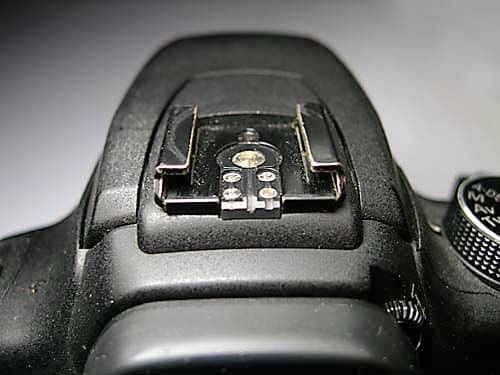 Let me tell you where to find the best local camera shops near Pittsburgh. There was a time not that long ago that camera shops seemed like they were going to go extinct. The few chain stores such as Ritz camera has closed all but 2 stores and many local mom-and-pop camera shops have gone out of business.
Those that managed to tough it out first adapted by selling a lot of low-priced consumer cameras. Then along came smartphones and another wave closed a lot more stores.
Thankfully in the Pittsburgh area we have a few great locally owned camera shops that we can turn to for most if not all of our camera needs.
Consumer to Professional
The stores I've listed here cater to everyone from consumer to professional. It doesn't matter if you're just looking to buy your first camera, want to upgrade, or you're a pro looking for some new lighting. These stores have you covered.
Here is my list of stores to visit and stores to avoid.
Visit These Camera Shops
No matter what level of photography you're at and what you're looking for, from film for your old trusty Pentax K1000 to the latest greatest TTL high-speed sync lights these camera shops are the places you must visit.
Premier Imaging
Premier Imaging has two shops locally, one in the North Hills and one in Monroeville. Both are staffed with great folks who know their stuff. They offer a wide selection of gear and they still process film onsite (at least some processes). They offer classes and can help you with many questions you might have especially if you're a beginner. One really cool thing, at least at their North Hills location, is that they have an in-house studio which you can rent.
Read why Premier Imaging is the best local camera shop in Pittsburgh.
YM Camera
YM Camera in Youngstown is always worth the trip! Robbie and his team know their stuff. They'll also ship things, even overnight. Plus they treat you like family. Like Premier they offer classes and other activities that encourage comradery and help people to learn and grow as photographers. They also stock film and a variety of video related products along with a wide selection of skateboards. Yes, skateboards. Skaters love to photograph and film themselves and each other so it's really a cool and ingenious addition.
Shops to Avoid
Bernie's Photo Center
I wish I didn't have to say it but nearly everyone I know who have visited has had a bad experience at Bernie's. My bad experiences started 20 years ago. I placed an order over the phone that was critical to my graduation, gave them the date I must have it by and they promised they'd have it. When I went to get it they told me they hadn't ordered it but would do so right then. It was too late and I told them forget about it. Weeks after I graduated they began to call me and tell me my order was ready. I told them I didn't need it and they began to hound me with calls demanding I pay for what they ordered. For weeks I endured calls from them increasingly demand that I pay for what I told them they were too late to order for me.
Thinking things might be different I ventured back there about a decade ago but was again met with poor attitudes and snarky comments. At the time I had been working as a professional photographer for more than a decade but they acted superior, entitled, and treated me like a clueless noob. Honestly, even if I didn't know what I was talking about how they treated me would have been incredibly problematic. Nobody should be treated like that. It's a really bad way to conduct business and may scare people off of photography thinking that they'll encounter nothing but rudeness from ignorant know-it-alls.
Camera Repair Service
Camera Repair Service is that small shop in Market Square that people occasionally ask, "Is that place still open?" To be fair to them I've never been there but it's only because people I know and trust have had really poor experiences there. They've gotten cameras back in worse shape than when they dropped them off, spots on their sensors, (which are really not hard to clean), along with many, many complaints of rude service. Just like with Bernie's this really bothers me. Pittsburgh is generally a very pleasant city so to encounter such rude people in one industry sends a really bad signal about that industry in particular.
Have you had any experiences at one of these shops bad or good? If so let me know via my contact page. If you're looking for photography gifts or classes check out my shop and classes page.
Post Categories:
Post Tags:
I'm so glad that you're here. I love to provide incredible headshots, family photos, and event photography as well as to teach photography. I also really enjoy providing wonderful free content for those looking to learn photography. In order to spend time creating all this great free content it would really help me out if you'd use one of my affiliate links to buy any equipment that you're interested in purchasing.