January Macro Photography Class
Don Orkoskey | November 28, 2021
Our world is fascinating but how often do we stop to notice the small details that make it so special? Sign up for my 4 week macro photography class to learn where to look for and how to photograph tiny details that others miss. Explore our incredible world at the macro level. Learn how to take macro photos even without a dedicated macro lens and how to stack images together in Photoshop. After these 4 weeks you won't look at your world or yourself the same ever again!
I'm proud to announce my January Macro Photography Class in partnership with the Pittsburgh Botanic Garden starting on January 6th and running for four weeks. The class will meet every Thursday from 9:30 until 12:30 and will feature an informative and interactive lecture along with practical time inside and out at the incredible Pittsburgh Botanic Garden.
In this class you'll learn how to take your photography to another level by seeing the details in the world that most people miss. We'll discuss how to look for the details others miss and how to create mind-blowing photos from what you've found. We'll discuss lighting, editing, focus and more. At the end of this class your understanding of macro photography will leave you with a brand new set of skills that will help you create photographs you and everyone else will absolutely love.
You Should Sign Up
If you're wondering if you should sign up the answer is yes! This class will tackle the subject of macro photography in a way that anyone regardless of your experience using your camera. If you're a seasoned macro photographer you will still find this class rewarding as I will challenge you to be better at this craft. My classes are fun, informative, interactive, and structured around my students' needs and learning styles.
Macro Photography Gallery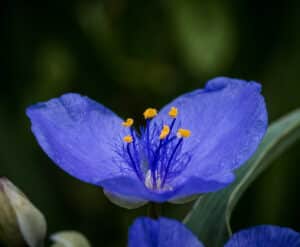 Here is a link to my macro photography gallery on Flickr. It's full of a lot of macro photos taken with a variety of cameras and lenses, as well as a few different types of accessories and even some macro photos taken with my phone and a clip-on lens. Macro photography can be an expensive hobby but it doesn't have to be. I'll teach you ways to use your existing photography equipment and a few inexpensive accessories to create incredible photos like these.
Register Today
Register today for my January Macro Photography Class through the Pittsburgh Botanic Garden's website. Visit their calendar and click through to January to find the class. If you have any questions please visit my contact page. I can't wait to see you in class and to see your incredible macro photos this January!
Post Categories:
Post Tags:
I'm so glad that you're here. I love to provide incredible headshots, family photos, and event photography as well as to teach photography. I also really enjoy providing wonderful free content for those looking to learn photography. In order to spend time creating all this great free content it would really help me out if you'd use one of my affiliate links to buy any equipment that you're interested in purchasing.