What Camera You'll Want To Buy Now Or In 2023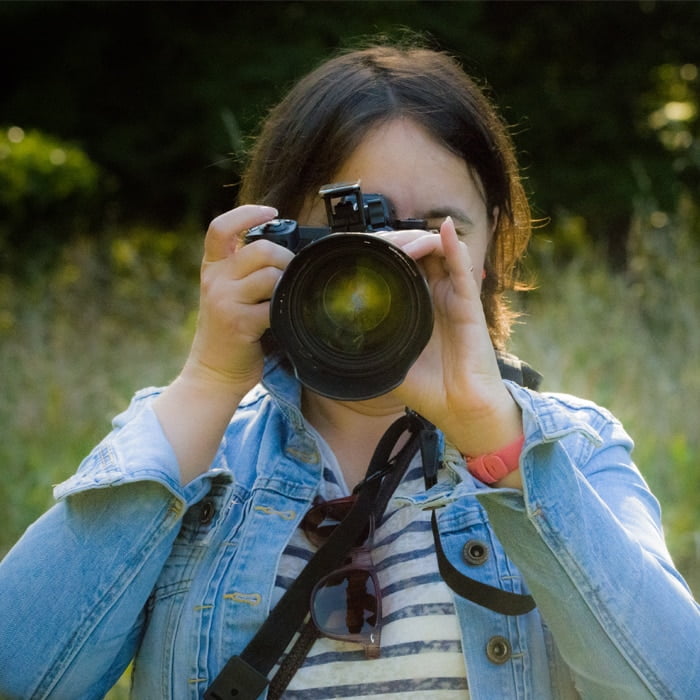 I'm Pittsburgh photographer Don Orkoskey and here is how to choose what camera you'll want to buy now or in 2023 for yourself or as a gift. From your first camera to your next advanced professional photography tool this guide to choosing a camera now or in the near future will give you a lot of insight on what to look for in a new photography camera body.
I'm not going to tell you which camera to buy. I'm going to tell you how to choose the camera that is right for you.
Buying A Camera For A New Photographer
If you're buying a camera for a new photographer you likely don't want to spend a fortune even if it's for yourself. Balancing cost with features and usability is important. You want a camera that will be loved, easy to use, and will function well until it's time to upgrade.
Understanding Photography Cameras
Understanding photography cameras can be difficult if you're not used to shopping for one. Unlike other types of tech they can seem like a bit of a mystery. That doesn't need to be the case. While camera manufacturers will suggest you buy the most megapixels that is actually the last thing you'll want to consider. Here are the criteria I use to compare cameras and what it means.
Camera Types
Choose the camera types that makes sense for you. Do you want something that is compact or do you want the versatility of a camera that has interchangeable lenses? Is size a big factor, what about image quality?
DSLR or No?
You might wonder if buying a DSLR in 2022 still makes sense. To be honest I can't say that it does. Most of the major camera makers are moving away from DSLRs. They'll still be supported for some time but if you're trying to keep this camera for 4, 5, or even 10 years it might not be a good idea to buy a DSLR in 2022 or 2023.
Mirrorless Cameras
Mirrorless Cameras are the future we're being pushed towards. Don't get me wrong, they have a lot of advantages and will only continue to improve. I'm happy with the photos from my mirrorless camera but there are pros and cons to weigh. Here is a small list to help you decide if a mirrorless camera is right for you.
Look for a future article on everything to consider when it comes to buying a mirrorless camera.
Mirrorless cameras pros
What you see is what you get when you look at what the camera sees.
Mirrorless cameras offer better focus tracking (in good lighting condition).
You can shoot video while using the viewfinder.
Focus peeking and exposure peeking are available through the viewfinder.
Mirrorless camera cons
Battery life is lower than comparable DSLRs.
It can be hard to see or find focus in low light situations.
There are not as many lenses available for them yet.
Ergonomics on many need improved especially if you have larger hands or fingers (like me!).
Compact Camera
Compact cameras, what we used to call "point and shoot" are still available. These now pack a lot more punch too. Though phones largely replacing these types of cameras they're making a small comeback. Unlike our phones they now have great zoom lenses. They're packing more features like advanced video functions that allow you to do more than your phone probably does.
Ultimately if you're considering a compact camera compare the picture quality and features to the latest top of the line smart phone cameras. Sure they pack more features when it comes to the photos but they don't make phone calls or offer the other perks that a great cell phone does. Too, you can buy add-on lenses for your iPhone or Android that will negate a lot of the advantages these cameras are including.
Camera Brands
Do camera brands matter in 2022? The answer is yes and no. You don't need to buy a Sony, Canon, or Nikon. Sure they're the best sellers and top known brands but there are a lot of other camera brands out there who are making great cameras.
This is especially true if you're looking for cameras that are better at one particular thing. For example Panasonic Lumix cameras are highly sought after for those interested in creating video. Fuji pioneered a new type of sensor that gave them super sharp images which other brands have now copied.
No one brand is the best. Canon cameras and lenses are lighter than my Nikons but I've always been a Nikon photographer so I'm unlikely to switch (given my big investment in gear). There are more important things to consider when buying a camera now than the name on it.
Camera Size, Weight, and Feel
A photography cameras size, weight, and feel are all important. You need to be able to reach the buttons on them naturally without stretching or scrunching too much. The weight matters a lot, especially for new photographers.
This means holding the camera before buying it makes a lot of sense. That's impossible to do online so head to your closest camera store, preferably a small independently owned store. Read on for more on where to buy your next camera. ↓
Our hands come in lots of different sizes and so do cameras. Finding one that you feel comfortable holding will mean you'll use your camera more often and for longer.
One of my cameras, the Nikon Z6II, leaves a callous on my right middle finger. The camera works really well and I love so much about it but I can't use it with heavy lenses for long stretches of time without my finger getting red and sore. I don't think I'd have that issue if my hand were a bit smaller because the body is quite compact so I'm squeezing my fingers up on it. Or it might be an issue with the design being poorly thought out. Who knows. All I know is that it doesn't feel good to use but I bought it online without holding it first. I should have taken my own advice!
Weight Comparison
When it comes to comparing the weight of different cameras you'll see that Nikon cameras often weigh quite a bit more than any other similarly sized cameras. This is because of the material that Nikon uses. They're build stronger which can be really good if you don't mind lugging them around. If weight is something you need to take into account and you're unlikely to need that added toughness then a Canon camera might be your way to go. Of course weight and these other factors are just one consideration.
Unlike our cell phones which fit into our pockets a DSLR, mirrorless camera, or even a larger compact point and shoot style camera will come with some weight and size. Understanding where it's convenient to take such a camera while hiking or just traveling in general if that is your thing should be taken under consideration. Some DSLR and mirrorless cameras weigh a considerable amount especially when you add a lens. If you're buying for a teen or pre-teen consider how that weight and the size will impact their desire to use the camera or their ability to handle it.
Camera Features
When it comes to buying a camera make sure it has the features you need and want. Here are a few things to consider. Read what matters to you and ignore the rest.
Stills, Video, or Both
How are you going to use your new camera. Will you only take still photos, are you going to create videos or will you want to do a bit of both? If you're making movies it helps to get a camera that has a wide range of video features including different aspect ratios, resolutions, and frame rates.
A Need For Speed
Do you have a need for speed? Are you looking to do photograph sports, birds or other wildlife, or photograph at night? A camera with good low light capabilities matters for all of these, not just nighttime photography.
Here is how to pick a camera for speed or low light. Look for the camera's native sensitivity. Many of today's cameras have two native sensitivities or "native ISO." If you want to photograph fast moving objects you need a camera that has (a) high native ISO(s). ISO is the measurement we use for the sensitivity of the sensor. The higher the number the better when it comes to low light or action photography.
If speed matters to you look for a camera that has a at least one of the native ISO's around 800 at least. The bigger this number the better. This will allow you to take photos faster at a higher sensitivity without worrying that the photos will be effected by digital noise which happens when we increase our ISO beyond too far it's native range.
Color and Contrast
Most modern cameras are fairly comparable when it comes to color and contrast. If you're new to photography or are not a seasoned pro you likely don't save your photos as RAW images but convert them automatically to JPGs in the camera. There's absolutely nothing wrong with doing this as JPGs can be more easily shared.
JPGs are what is called "compressed files." This means they take up less space but they do so by getting rid of some of the details including details in the highlights and shadows and possibly even some of the color. If you're going to save all of your photos as JPGs it makes sense to compare your camera choices to see which give you the best options. Look at the color profile choices, compression settings, file size settings, and for information about dynamic range.
At Your Fingertips
The features you use should be at your fingertips. The more expensive a camera is typically means the more features it has. The more features it has often means the more buttons and dials that are available to you. When it comes to buying a camera you want to make sure you're able to change the settings you use a lot without fumbling through a giant menu.
Not everyone can afford professional photography cameras. If you're a serious hobbyist or thinking about making money with your camera I highly recommend having a camera with two command dials. That does mean spending a certain amount of money.
Being able to hold down buttons to adjust your ISO (or sensitivity), auto-focus settings, number of photos you're taking at a time (single, continuous low or high, etc.), white balance, exposure compensation, zoom in and out when looking at your photo, and more are very helpful. The more buttons the more you'll pay so knowing which of these matter most to you is critical.
Knowing which of these matter can be a challenge especially if you're shopping for a camera for the first time. My advice is, if possible, buy a camera with 2 dials. I also prefer cameras which have a dedicated ISO button and exposure compensation buttons. The rest are great but these I use all of the time. Plus these are things I teach my students to use all of the time including beginners.
Where To Buy A Camera
Like I mentioned before, buying in person is best so you can get a feel for the camera. If you're in or around Pittsburgh you should visit Premier Imaging & Camera  or YM Camera over in Youngstown Ohio. Both are locally owned small businesses staffed by people that really care about their customers and know what they're talking about.
Camera manufacturers set prices. This means no matter where you go you're not going to get a better deal just by shopping at a big box store or ordering online. That means it's better to go to someone knowledgeable who you can trust.
Buying A Camera Now Or in 2023
Clearly there area a lot of things to consider before buying a camera now or in 2023. If this article was helpful or you would like a consultation about buying a new camera please contact me to let me know.
Digital Camera Buying Guide
This is an updated version of my original digital camera buying guide which still has some great information in it. Also be sure to watch for yearly updates on what cameras to buy. I'm going to try to create one each year moving forward. I plan to release it close to the holidays. Sign up for my free monthly newsletter so you don't miss out this year.
October 19, 2022 | Don Orkoskey
Post Categories:
Post Tags:
I'm so glad that you're here. I love to provide incredible headshots, family photos, and event photography as well as to teach photography. I also really enjoy providing wonderful free content for those looking to learn photography. In order to spend time creating all this great free content it would really help me out if you'd use one of my affiliate links to buy any equipment that you're interested in purchasing.