Beginner's Photography Course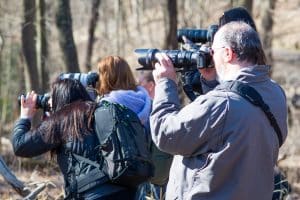 Join me, Don Orkoskey, for an in-person Beginner's Photography Course titled: Picture Perfect: A Beginner's Photography Course at the amazingly beautiful Pittsburgh Botanic Garden starting at 3:30 pm  on Wednesday July 28th.
I will teach you everything you need to know to improve your skills as a photographer. Learn how your camera works, how to control exposure, how to compose photos, edit pictures, and tell incredible stories with your new photography skills.
If you are frustrated with your camera and want to take better photos this is the perfect class for you. Read more about the class and click the link below to register.
Event Details
Register Now
at the Pittsburgh Botanic Garden Website
About Don Orkoskey
Thank you for visiting, I hope you will sign up and take my class. You can read more about the classes I offer on the Classes page.
I'm a full time professional photographer. I've owned my own business for nearly 15 years and have worked as a professional photographer for more than 20. I have taught photography for nearly 15 years and teach classes in partnership with a number of amazing organizations including Phipps Conservatory and the Pittsburgh Botanic Garden. I teach classes for both adults and children and lead a free nature photography walk each week.
When I'm not working I spend a lot of time with my wonderful and amazing wife Zhanna and our adventurous shelter cat Glasha who loves to travel with us and watches birds from our windows when we're not traveling.
I'm also an advocate for a number of causes that are near and dear to me. To learn more about my advocacy and the things I care about visit the About page.
I can't wait to meet you and share my knowledge about photography with you!
July 9, 2021 | Don Orkoskey
Post Categories:
Post Tags:
I'm so glad that you're here. I love to provide incredible headshots, family photos, and event photography as well as to teach photography. I also really enjoy providing wonderful free content for those looking to learn photography. In order to spend time creating all this great free content it would really help me out if you'd use one of my affiliate links to buy any equipment that you're interested in purchasing.