Photography Classes in Pittsburgh
I've been teaching photography classes in Pittsburgh for the better part of 2 decades. One of the greatest feelings in the world is seeing a student really knock it out of the park. Many of the photo classes I teach are introductory classes or an introduction to some of the more common types of photography that people are interested in such as macro photography, nature photography, or classes on how to photograph babies and toddlers.
Intro To Photography
This summer I taught a four-week in-person Intro to Photography class at the Pittsburgh Botanic Garden where I had the pleasure of meeting and teaching Amanda. This class was largely designed around the amazing grounds of the Pittsburgh Botanic Garden so my expectation going in was that we would have a lot of nature photographers or would be nature photographers.
That being said, I always like to ask my students why they've signed up for my photo classes, what they're looking to learn, what they want to photograph, etc. Over the years I've gotten all sorts of answers but the most common are:
I'm confused by my camera and want to know how to make it work because I'm frustrated
I'm used to taking photos but want to know how to move from auto to having more control over my photos
It's been years since I took pictures with film and I don't really understand digital photography
I expected everyone to be somewhere close to those. However when I asked Amanda what she wanted to learn and why she signed up for the class she told me it was to improve her skills before photographing her cousin's wedding. That's right! She agreed to photograph her cousin's wedding and was hoping I could help her get prepared to do so. I would be lying if I said that didn't make my eyes pop.
Wedding Photography
The truth is wedding photography is not at all easy. Weddings are hectic events to photograph even for seasoned photographers. There is usually only one chance or a few moments at most to capture all of the important scenes at a wedding. Knowing what you're doing is really important. Amanda was understandably nervous but was also determined to do a good job for her cousin.
My philosophy when it comes to teaching photography is that once you understand the technical aspects of exposure and focus along with the creative aspects of composition and design photography is just a matter of practicing and improving little by little. We practice until we've mastered one concept then we push and challenge ourselves to learn more and go beyond what we already understand. So as shocking at it was at first to hear how quickly Amanda needed to become a wedding photographer I knew that she could get there but wasn't sure if she could get there in time.
Intro To Wedding Photography
This was a basic intro to photography class, not an intro to wedding photography but Amanda and I talked quite a bit about ways to prepare. We discussed her camera and photo gear talked about fast manual lenses, I gave her some practical tips to make things a bit easier, and we discussed what to practice doing before the big day to feel more confident and get the shots that the wedding couple wanted.
Honestly, I wouldn't ever recommend photographing a wedding after only taking an introductory class a few month beforehand but Amanda really applied herself and turned in some truly wonderful work during class. She also asked a lot of great questions and even after class ended we talked over email about things including how to use flash, how to deal with low light situations that often pop up, and how to solve other problems that are common at weddings, especially at Pittsburgh weddings.
Great News
I was so happy to open my inbox today and see  great news from Amanda. The wedding happened a few weeks ago and was a huge success. She sent me a link to some of the photos and asked a few follow up questions and for me to critique her photos so she can continue to learn and grow as a photographer.
She did an absolutely incredible job! I wish I could take all the credit for her pulling it off and being a great photographer but the truth is my class was just a small part of it.
Amanda is really talented. She has a great eye for composition, and really worked hard to learn the technical aspects of photography and how to apply them. She told me that she faced a few challenges but that she didn't get flustered and thought about what we talked about it class. At the end of the day the photos that had worried her look wonderful. I was so impressed that I asked her if she would mind me sharing some of the work and after checking with the lovely couple she agreed.
Here are a few of her photos from the wedding that really stand out for me. Look at how well exposed and composed they are! These are really great photos and you'd never know they were done by a photographer who just completed a four-week intro to photography class.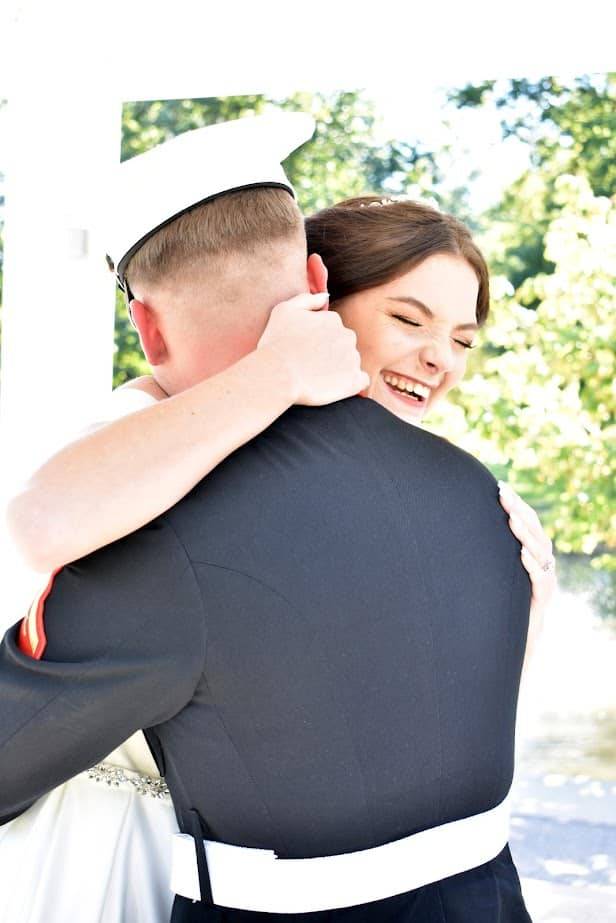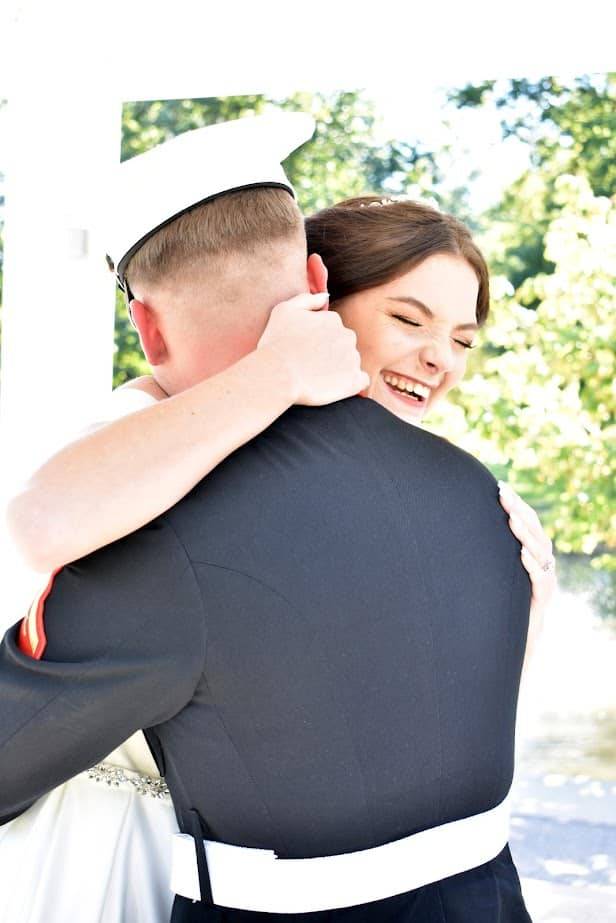 These are great photos! Amanda did a really excellent job on these and I'm so relieved. I remember my first wedding, how nervous I was, how bad I think the photos look now 20 plus years later, and how much I had to learn despite several years of school being under my belt. Weddings are really not easy but Amanda made her couple look great, captured a lot of really touching moments in really great ways, and stepped up to the challenges that she faced.
I can't promise that you'll have the same amazing results as Amanda did here but I can promise you that if you take one of my introduction to photography classes or any other photography class from me that I will help you to improve your photography, learn the technical aspects of exposure, focus, and more as well as teaching you about composition and design. I can also tell you that I'm always here for my students no matter how big the challenges are that they're looking to tackle.
If you're looking for photography classes in Pittsburgh and want a teacher who is as dedicated to teaching as you are to learning photography then please check out my list of current and upcoming classes. Of course even if I'm not currently teaching any photography classes feel free to message me to ask or to set up a private session where I can help you figure out what's holding you back from camera functions to technical or creative issues, I'm always happy to help fellow photographers and those looking to become photographers.
October 18, 2021 | Don Orkoskey
Post Categories:
Post Tags:
I'm so glad that you're here. I love to provide incredible headshots, family photos, and event photography as well as to teach photography. I also really enjoy providing wonderful free content for those looking to learn photography. In order to spend time creating all this great free content it would really help me out if you'd use one of my affiliate links to buy any equipment that you're interested in purchasing.